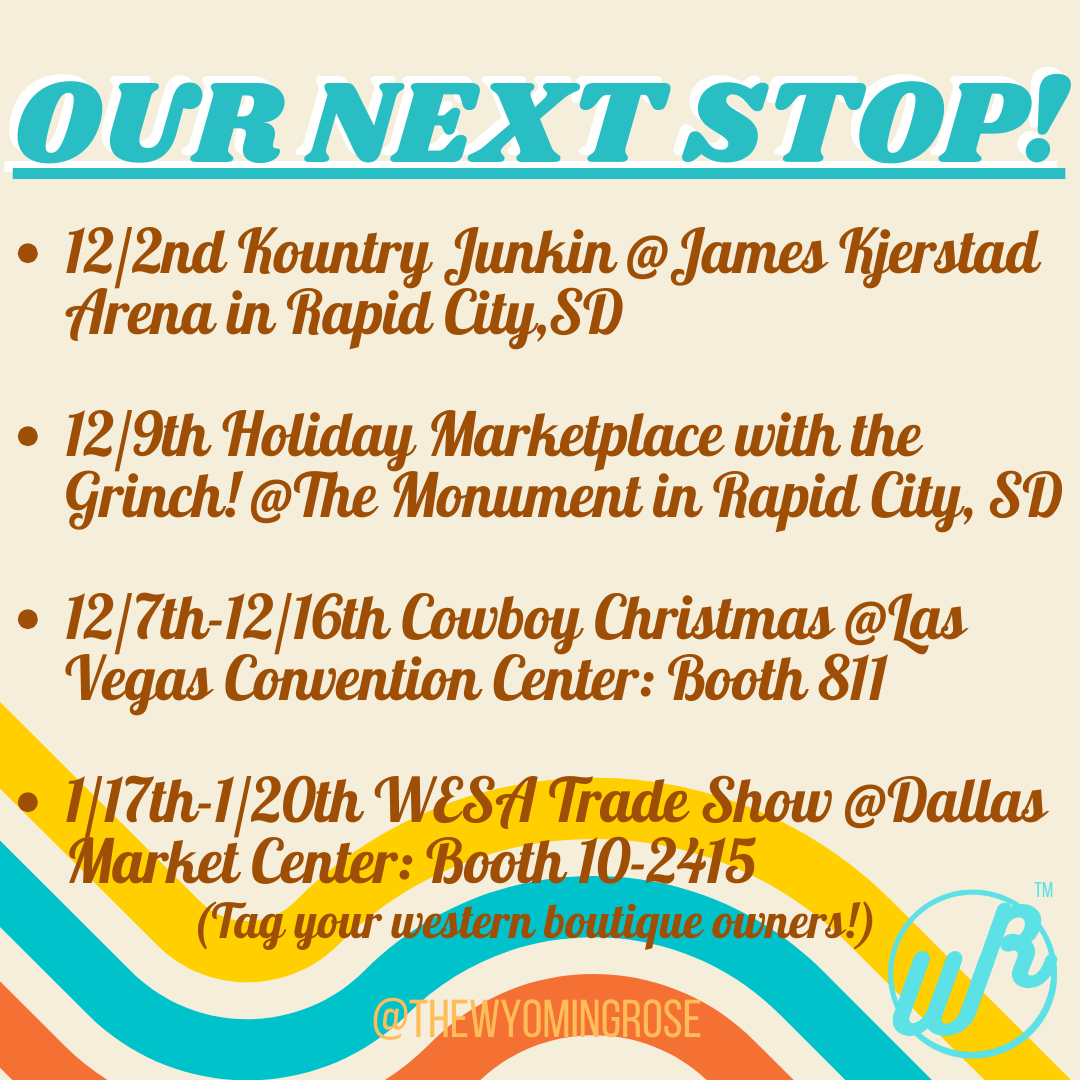 Out of the office!
We will be out of the office December 1st-18th. Orders will start being processed when we return.
Headed to the NFR? Come see us at Cowboy Christmas! We will be at the Las Vegas Convention Center at booth 811!
Behind our Brand
We are a faith based brand that specializes in custom, handmade headbands for women in the agriculture industry. Our headbands are not only stylish and comfortable, but are also a symbol to showcase second chances and fresh starts to the survivors of domestic abuse and sex trafficking.
Product Spotlight
Regular price

From $14.42 USD

Regular price

Sale price

From $14.42 USD

Unit price

per

Regular price

From $14.42 USD

Regular price

Sale price

From $14.42 USD

Unit price

per

Regular price

From $14.42 USD

Regular price

Sale price

From $14.42 USD

Unit price

per

Regular price

From $14.42 USD

Regular price

Sale price

From $14.42 USD

Unit price

per

Regular price

From $14.42 USD

Regular price

Sale price

From $14.42 USD

Unit price

per

Regular price

From $14.42 USD

Regular price

Sale price

From $14.42 USD

Unit price

per

Regular price

From $14.42 USD

Regular price

Sale price

From $14.42 USD

Unit price

per

Regular price

From $14.42 USD

Regular price

Sale price

From $14.42 USD

Unit price

per

Regular price

From $14.42 USD

Regular price

Sale price

From $14.42 USD

Unit price

per

Regular price

From $14.42 USD

Regular price

Sale price

From $14.42 USD

Unit price

per

Regular price

From $14.42 USD

Regular price

Sale price

From $14.42 USD

Unit price

per

Regular price

From $14.42 USD

Regular price

Sale price

From $14.42 USD

Unit price

per

Regular price

From $14.42 USD

Regular price

Sale price

From $14.42 USD

Unit price

per

Regular price

From $14.42 USD

Regular price

Sale price

From $14.42 USD

Unit price

per

Regular price

From $14.42 USD

Regular price

Sale price

From $14.42 USD

Unit price

per

Regular price

From $14.42 USD

Regular price

Sale price

From $14.42 USD

Unit price

per